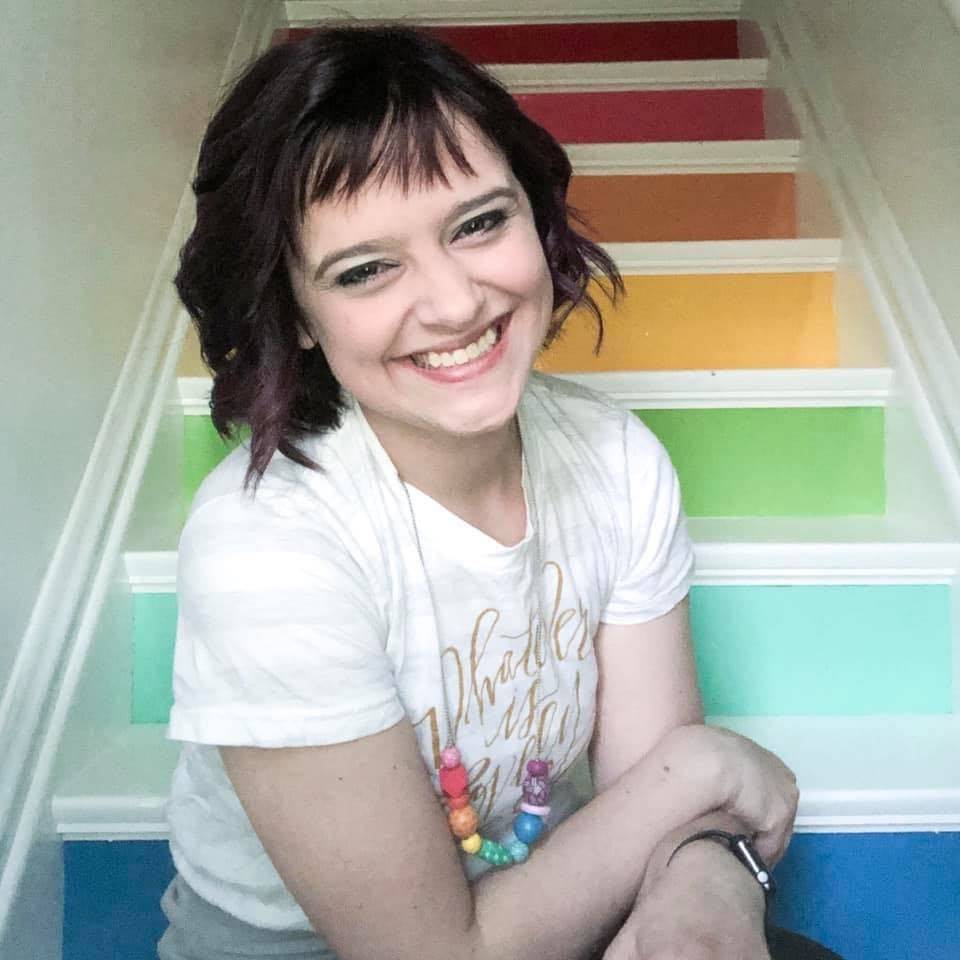 Becca was chosen to be our November Woman of the Month because she is a woman who didn't stop pursuing peace through prayer in the midst of what felt like a constant storm! She now reaches thousands of others who can relate to her story, and she connects with them through Bible Journaling in the most creative ways!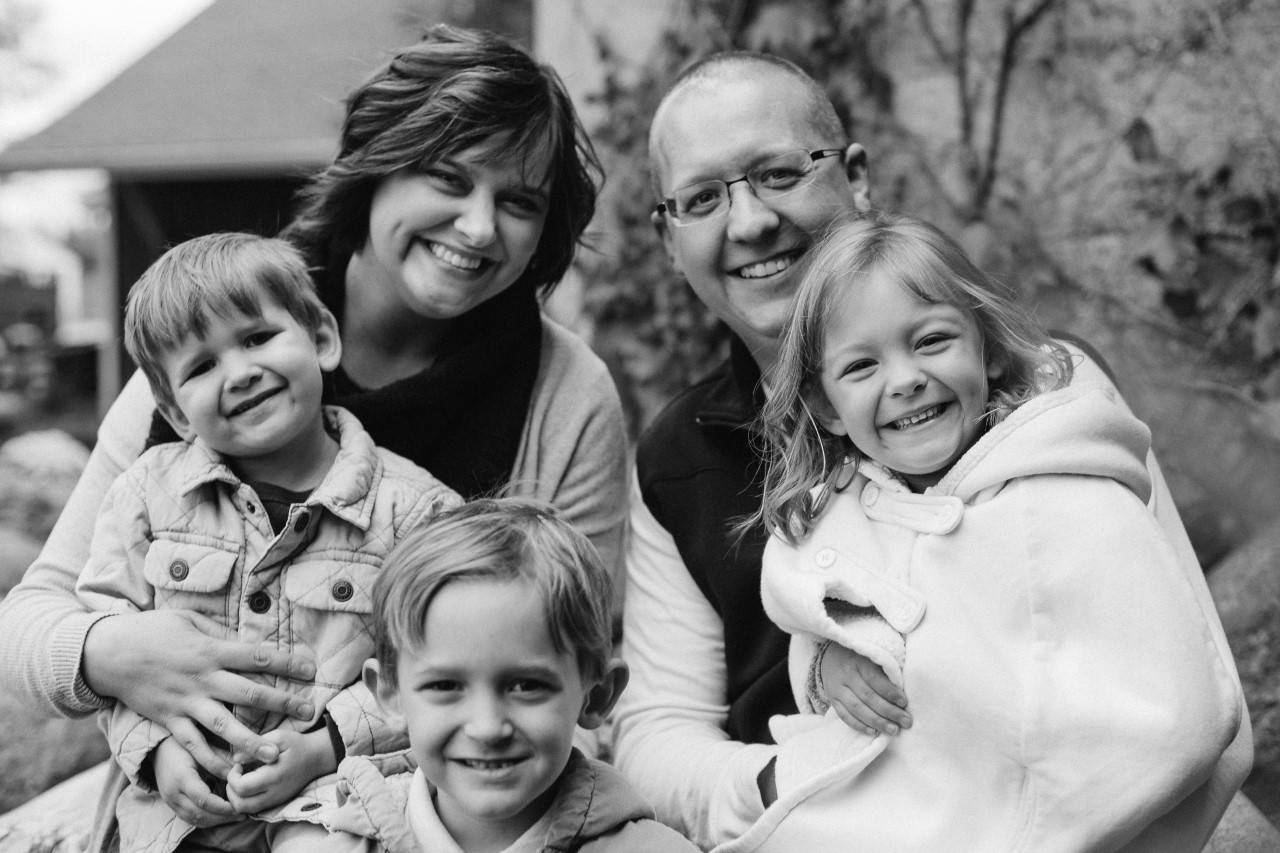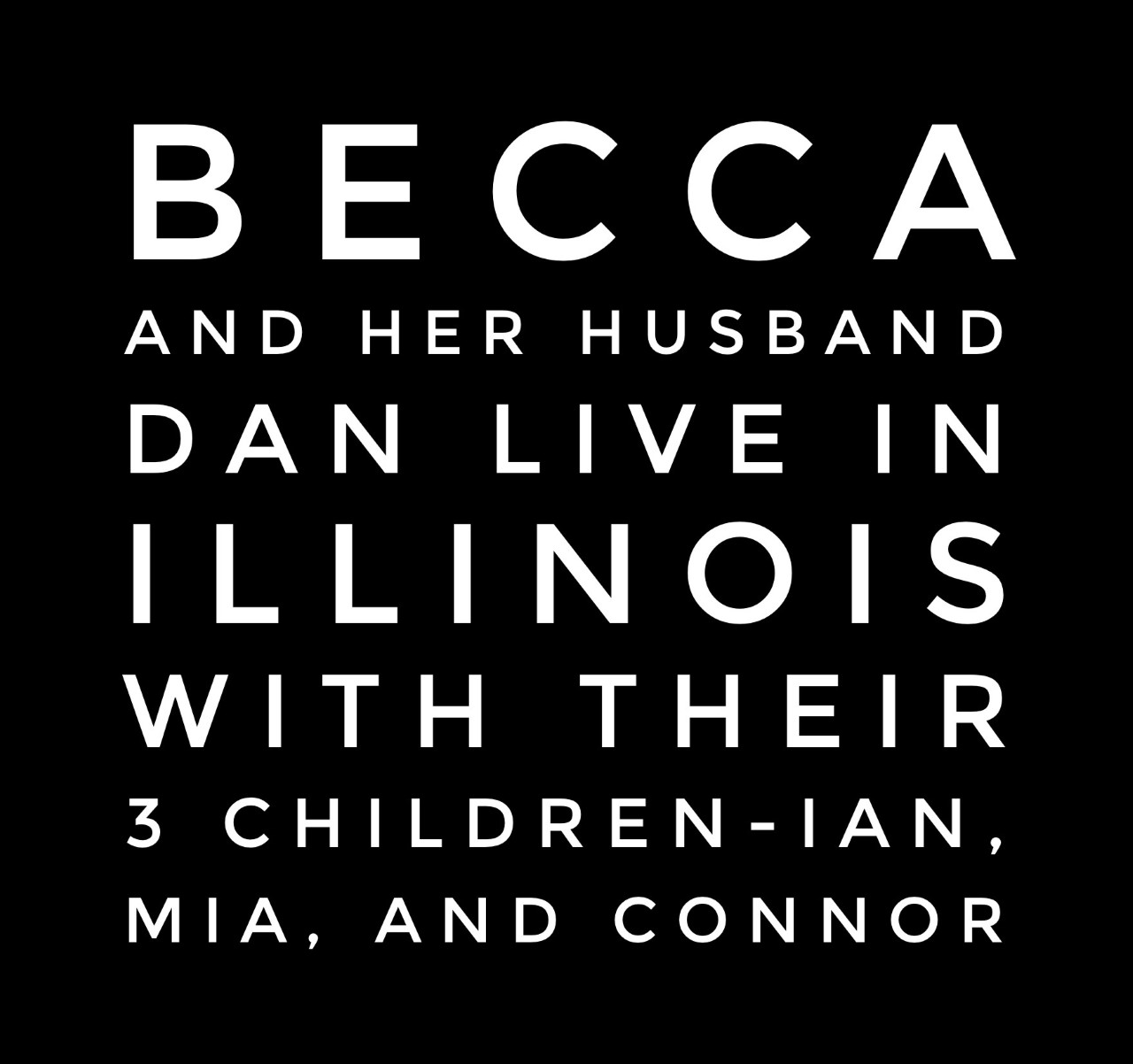 In high school, Becca was involved in theatre and choir. She enjoyed performing in musicals and plays, and this is where she met her future husband Dan- at the backstage of her senior musical. Although she had a lot of great things going for her, she struggled with depression and anxiety. "This was a season where I was figuring out who I was, and trying to get through everything on my own. I felt I had to. Then I had a moment when I realized God had been with me the whole time", says Becca. For her, that realization was a foundation for her faith.
Becca had always loved writing, so naturally she decided to major in English when she went to college. During this time, she had the joy of witnessing Dan re-finding his faith after he started coming to church with her.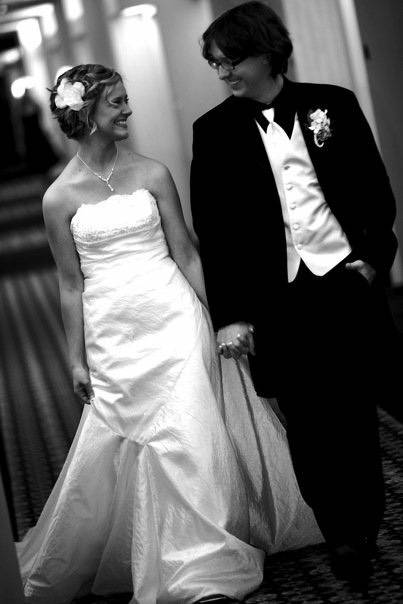 They were married by the time Becca turned 22 and 5 months after their wedding, they found out they were expecting a baby and were overjoyed. Only 9 weeks into the pregnancy, their joy turned to grief, when they suffered a miscarriage. This was the first major loss for both of them and it was very difficult to cope. They weren't going to give up hope of having a family and continued to have faith. Over the next 14 months they would feel the heartbreak of 2 more miscarriages which was devastating for them. Becca soon found out that she had a blood clotting disorder which was the cause of her miscarriages. She and Dan decided to go through infertility treatments in the hopes of being blessed with an opportunity to finally be parents as they had desired.

After many months of trying, they finally got some amazing news... They were pregnant...with TWINS! "They are miracle babies for sure!" says Becca. She says she remembers thinking "I couldn't even have one baby and now I am blessed with 2?!"
A few years later after the twins, Ian and Mia came along, they were shocked to find out they were expecting their son, Connor - no treatment necessary!
After all the struggles and sadness they had been through, Becca and Dan felt truly blessed to have their prayers answered. They now had 3 beautiful children to nurture and love.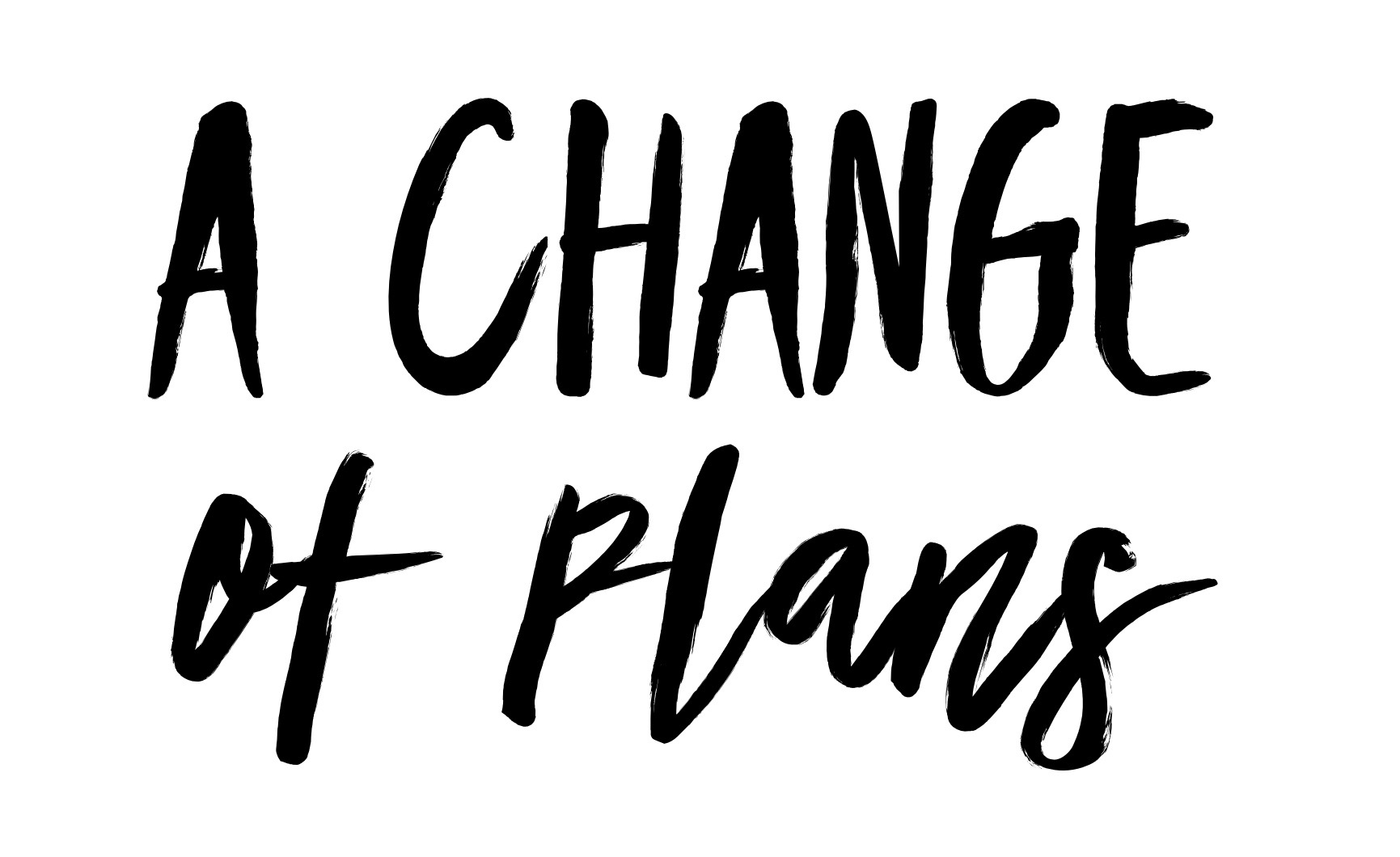 5 months after Connor was born, Becca was putting on her kids shoes, getting ready to go to a football game with the family, when she heard Dan scream. She ran outside to find a neighbor jumping the fence and rushing to her husband who was laying on the back deck. She called an ambulance and Dan was taken into the ER, only to be told that what he had experienced was a Grand Mal Seizure. They proceeded to tell him that they had found a large tumor in his brain in his frontal lobe. Just a little over a week after, Dan underwent a surgery to remove to entire right front lobe of his brain. The doctors were unsure of how long the tumor had been growing, but they could tell that it had been a slow process. They said that because it was so gradual, the left side of his brain had taken over the functions of the right side. They told Becca and Dan that there may be some personality change but thankfully, to this day there has not been.
Not too long after his surgery, Dan was told that his tumor was indeed cancerous. "He had to go through 6 weeks of radiation and 9 months of chemo. This was definitely a very hard and crazy season for all of us. After we brought Dan home, I was sitting on the floor thinking, I don't know if I can do this." Becca was feeling tremendous stress and pain from the situation they were in.
"I remember very clearly hearing God say -I've held you through everything else and I will continue to hold you through this."
Becca says this was a point in her life where she knew she was being called to read the Bible. She soon discovered something called Bible Journaling, which is a creative way to engage with scripture.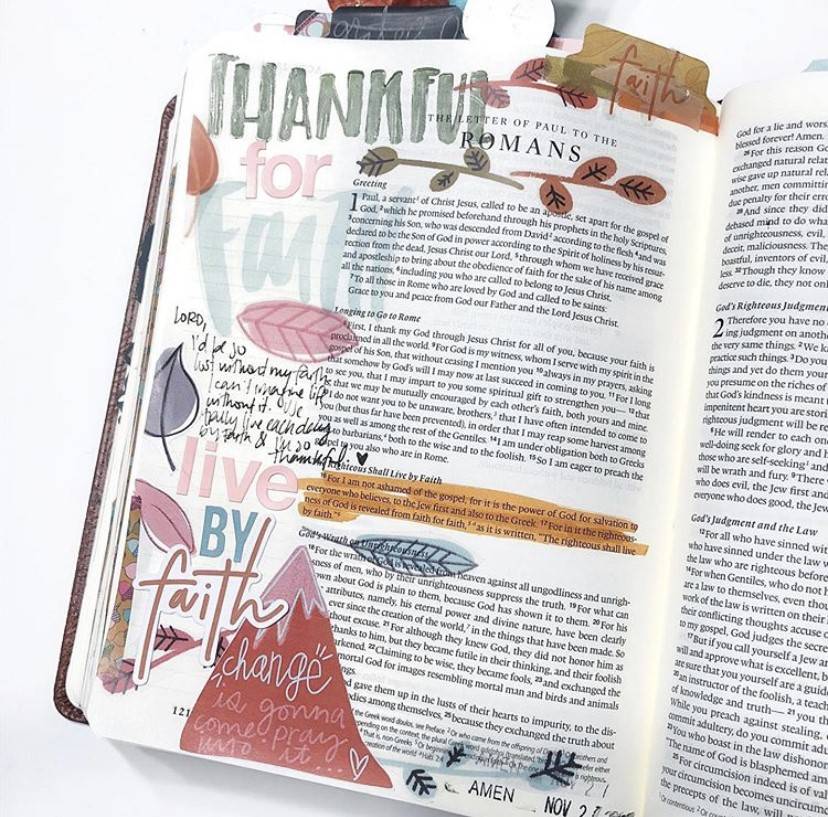 Pictured above is one of Becca's Bible Journaling creations
"I discovered a page called Illustrated Faith on Instagram which focused on Bible Journaling. I started doing my own as a way for me to connect with the bible. It was a way that I could focus on me and focus on God. Through it, I realized that there was no way we could have walked through everything that we did, without Him by our side. Bible Journaling was a way for me to process and unpack everything", says Becca.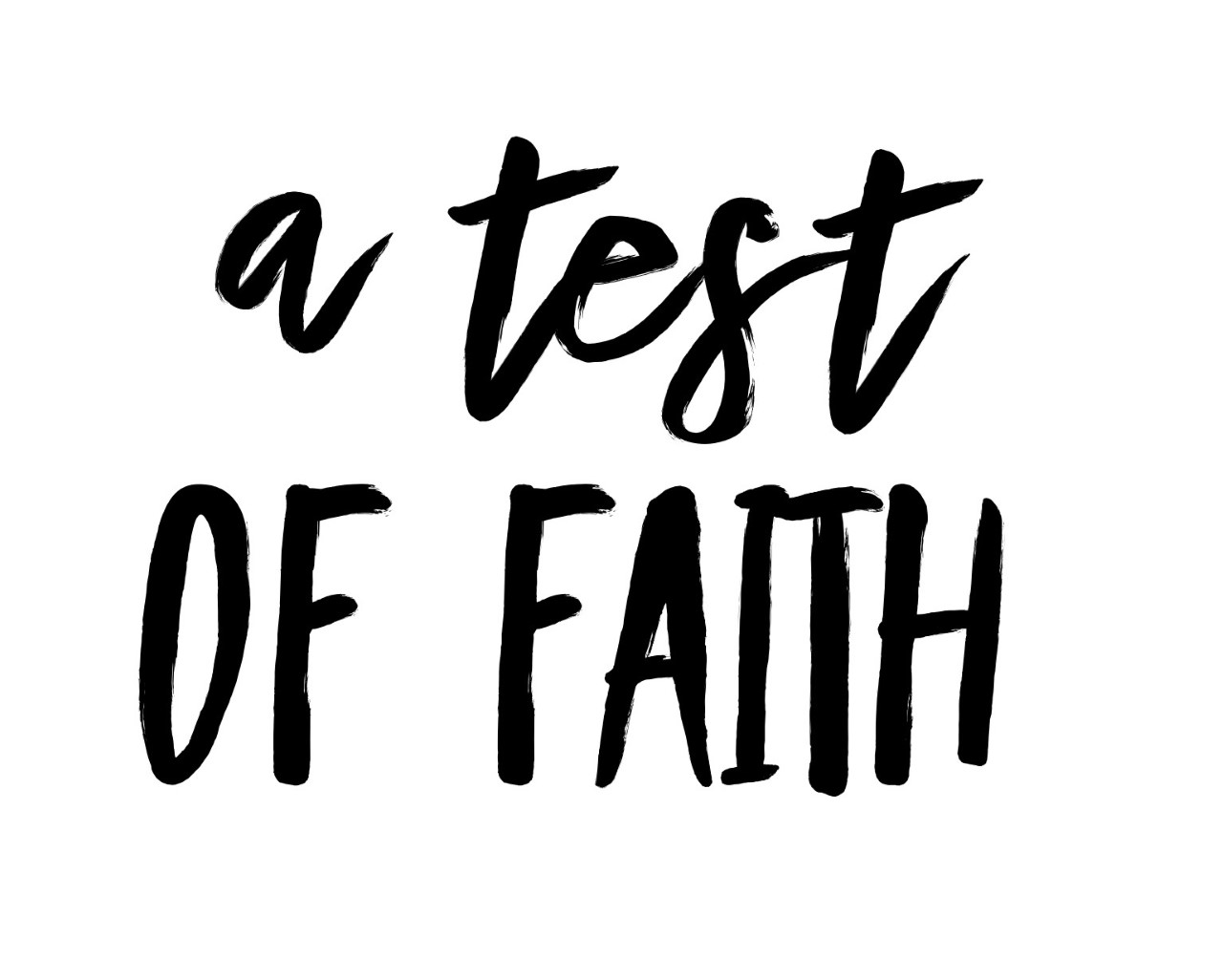 2 years after she started Bible Journaling, Becca found herself losing weight and friend told her that her eyes looked very yellow. Becca texted a friend of hers, who is a doctor and the she advised her to come in immediately the following day. Her doctor ran lots of tests, did ultrasounds, and performed a biopsy. She was diagnosed with Autoimmune Hepatitis, which is a disease that triggers the immune system to attack the liver for no reason. This explained her yellowish eyes and weight loss. She finally got the illness under control with medication, but was dismayed that in the process, she had gained 40 pounds. She decided to take back her health, and did an extreme paleo diet called AIP, which consisted of meat, fruit, and some veggies. No grains, sugar, etc. Becca says it helped tremendously to shed the unwanted pounds and helped her liver and immune system to return to normal function. She was starting to feel like herself again, finally!


Becca continued to follow her journey of creating Bible Journaling art. She decided to attend a couple of workshops that were being held by Illustrated Faith, the company she had found on Instagram. At the workshops, she met the founder, Shanna Noel. Later down the road, Becca was offered an opportunity to cover for one of their bloggers who was going on maternity leave, and she accepted. After she wrote some guest blogs, she was offered a position on their creative team!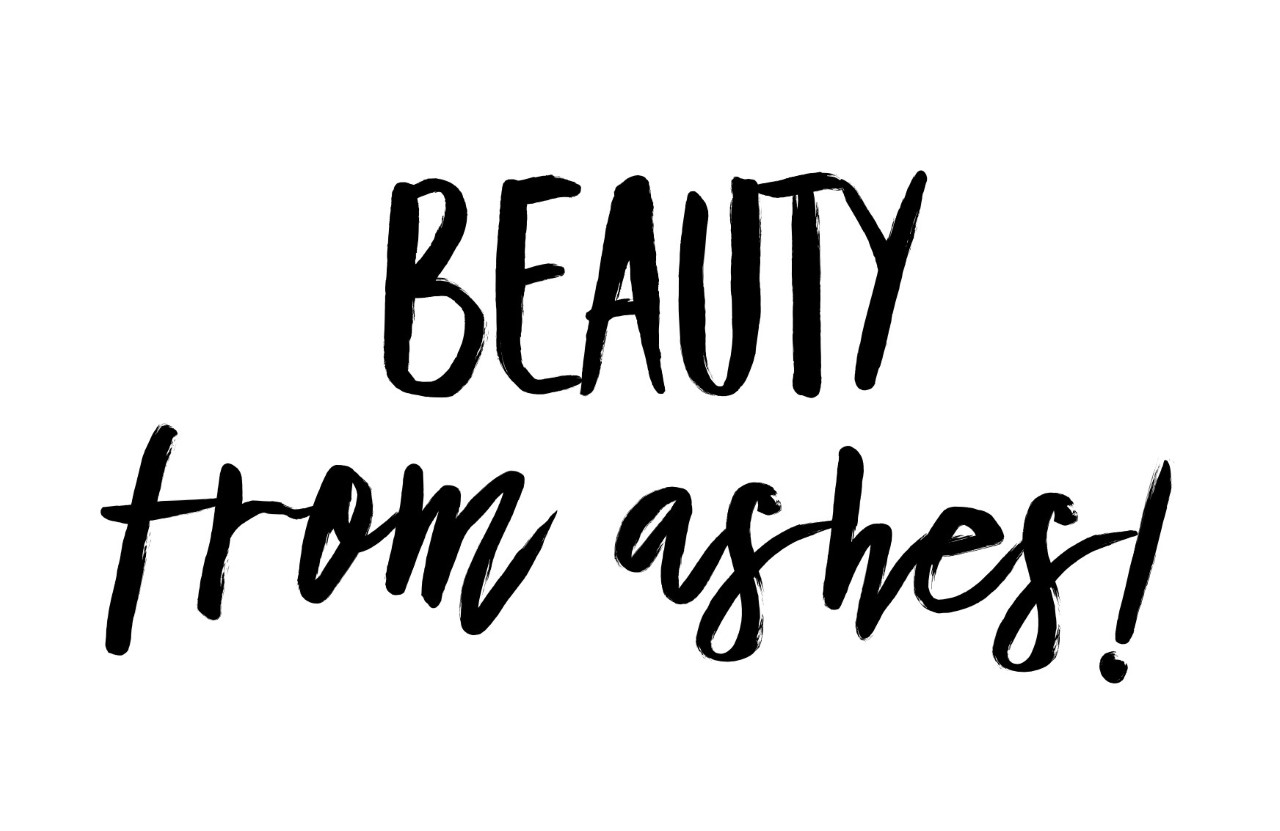 These days, Becca is doing what she loves, writing blogs for Illustrated Faith on a regular basis. She has also grown a large following of people who can truly relate to her story. On Instagram, she is known as writergirl5786. (click link at the bottom to see her page) She shares her creative Bible masterpieces here, as well as devotionals. If you check her out, you will clearly see that this woman was called for this.
In addition, Becca is also the administrative assistant for student ministries at a local church called Heartland. "I feel like I have been called to ministry because of the hard times I have been through. I learned on my journey, that even when you are surrounded by love and good people, you can still feel isolated. I am called to share my story so people don't feel like they are alone. This is a way for me to get alongside them. I love that I get to connect with people at Heartland and on social media. I am able to offer advice and be a voice of comfort and support. I have had so many people reach out who have walked through the same things that I have. I love bringing God's light into these situations."

Becca- we are so thankful that you chose to share your amazing journey with us! You are truly and example of strength and perseverance. We pray that you continue to soar to new heights and keep reaching the people who need you most. We wish you all the best in your future endeavors!