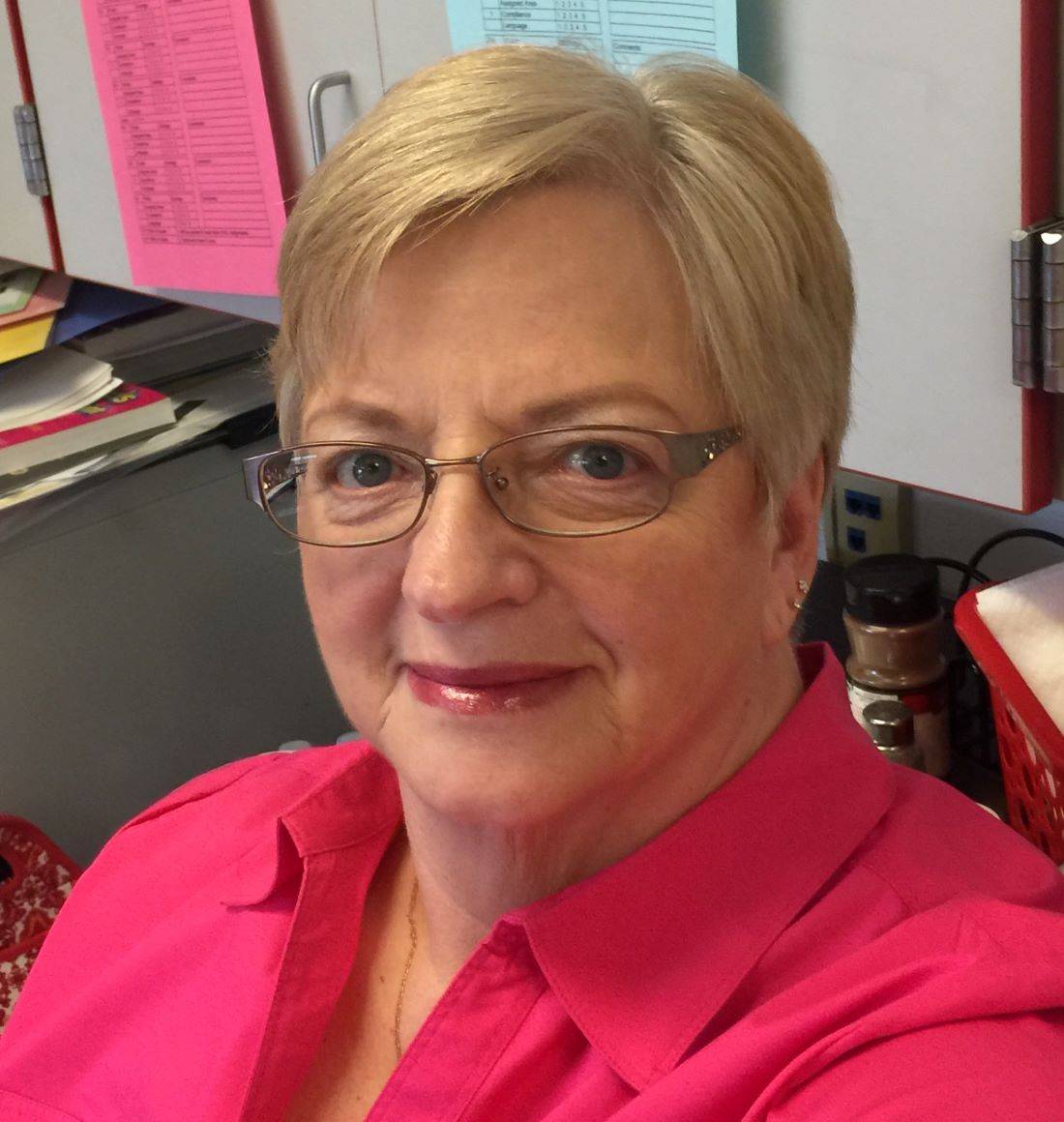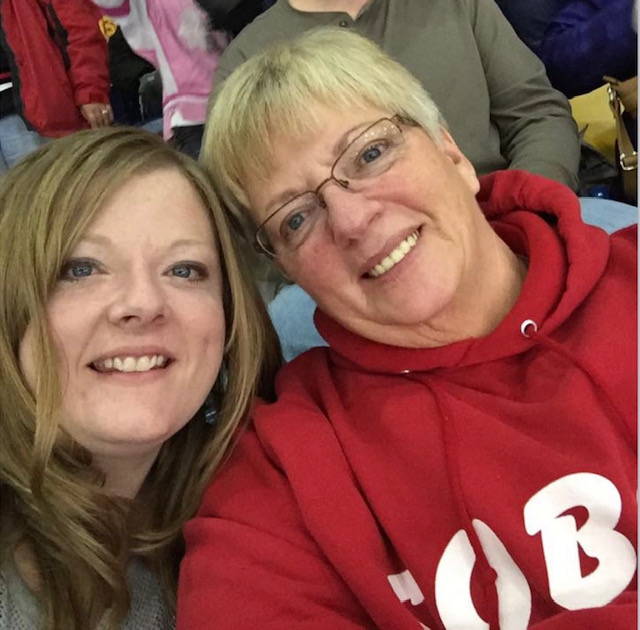 "My mom is an incredibly caring, loving, hardworking, dedicated, and giving woman. She has persevered through so much in her life and always has a smile on her face. She has celebrated with me during good times, listened and cried with me during struggles, and laughed and been silly during everyday moments.

I couldn't ask for a better mom and best friend."
Ingrid Grew up in New Denmark, New Brunswick- which was the first Danish settlement in Canada. When she was 20 years old, she packed her bags and traveled 1,600 miles to attend Elgin Community College in Elgin, IL. She studied hard and proudly earned her Associates Degree in Childcare. While in college, she had met her first husband, Bill, on a blind date and the two started dating. Ingrid and Bill fell in love and got married in April of 1973. They had 2 children together- Micheal- born in 1974 and Penny- born in 1978. Bill and Ingrid lived in Geneva, IL until 1980 when Bill was unfortunately let go. He was told that it was due to the fact that he was over qualified. They packed the kids up and moved to South Beloit, IL shortly thereafter, where Bill worked as a Superintendent at South Beloit Wastewater Plant. Ingrid started working in the South Beloit School District as a para-educator, which is someone who helps special-needs students. She loved giving back and making a positive difference in her students lives. She was with the school district for 8 years. Ingrid eventually left her job to start a new venture with her husband Bill. They started and ran a company called Grow Power Inc. where they worked side by side for 4 years. On top of running their company, Ingrid started selling Mary Kay (and still does!) Then, in 1992, she started working for Goldie Floberg Center, where she helped adult handicapped people to learn how to do their daily activities- in their own homes. She chose this path to enrich the lives of those that were in special need. She desired to help them enjoy activities that they had never experienced before. She would take her clients to basketball games and other events. She took some to Baraboo, Wisconsin so that they could enjoy a little getaway. She also took a group to downtown Chicago and spent a whole day showing them the magnificence of the city. Most of the clients that attended were between 25-35 years of age, but their mental capacity was much younger. They just basked in the excitement of the trip- which she truly enjoyed seeing.
Ingrid lovingly taught her clients how to clean, cook, do their grocery shopping, laundry, and so much more. The main thing that she made sure of is that they always had fun!
While Ingrid was helping to make a difference in peoples lives, Bill was working with the local high school students on their athletics which he absolutely loved. He was on the board for 9 years and was very involved with all sorts of activities at the school.
They also greatly enjoyed their time together as a family, and life was good.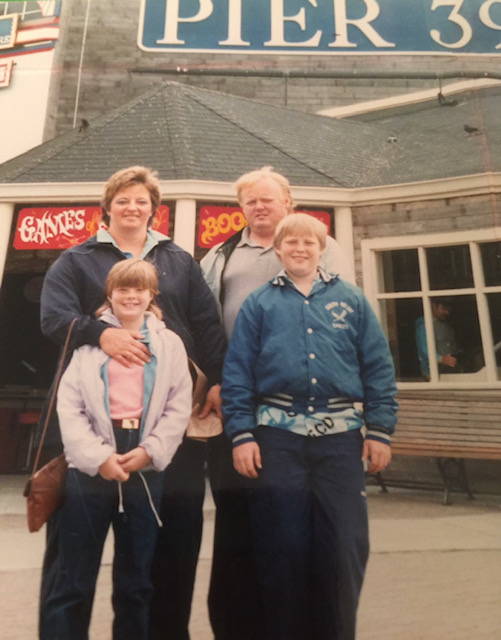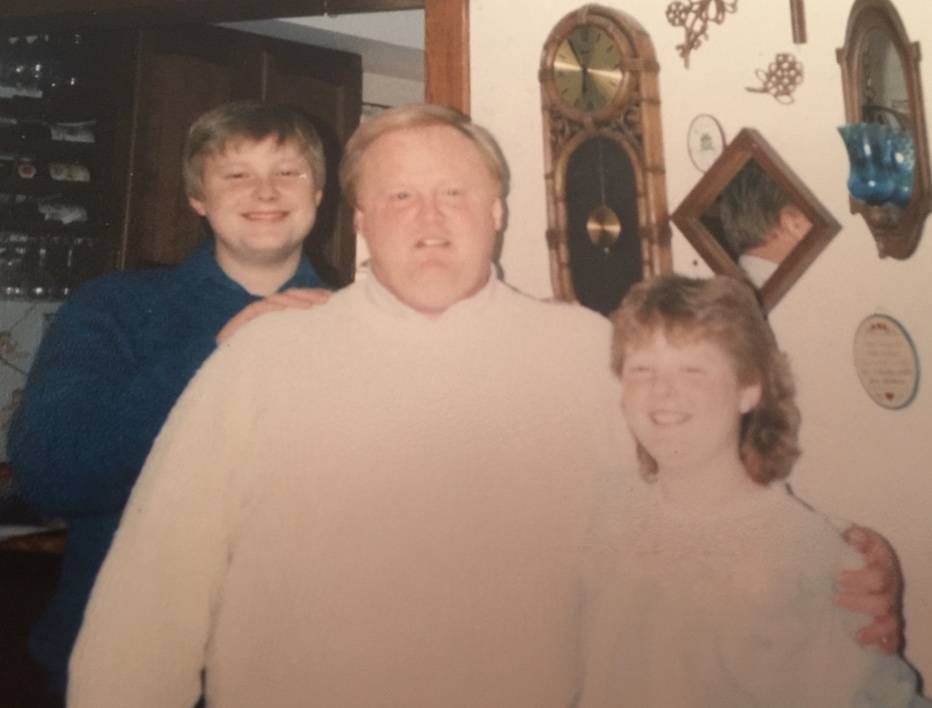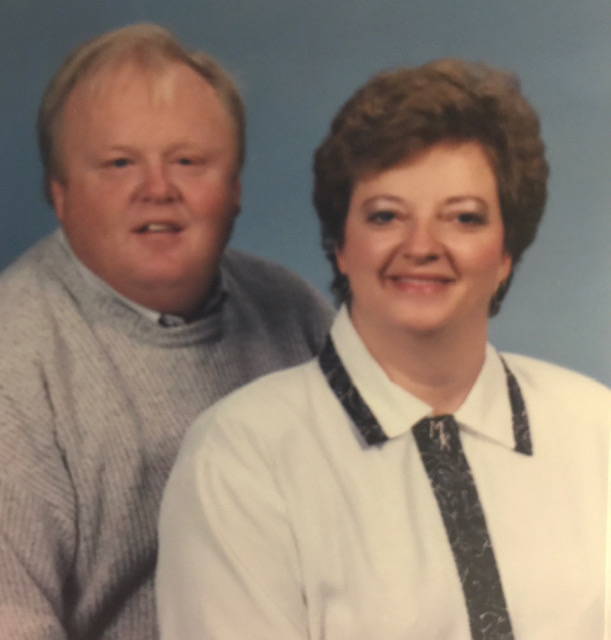 Ingrid and Bill celebrated their 21st anniversary on the 28th of April.
Shortly thereafter, on May 11th of 1994, Ingrid had just finished picking up clients at their workplace and walked into to the Goldie Floberg Center, where two of her friends and a chaplain were waiting for her. She received the horrible news that Bill had been killed in a car accident. There were no words to describe the grief that she felt on that tragic spring day. Life would never be the same for Ingrid, or her young children, who were also extremely heartbroken.
On the day Bill passed, there were counselors set up at the high school to help the students get through their grief, as Bill had been a staple in their lives.
For the next few years, Ingrid and the kids tried to pick up the pieces and move on with their new version of life.
Ingrid worked very hard and was able to put both kids through college with help from the life insurance that Bill had left behind.
Micheal graduated from Saint Norbert College in Green Bay, WI. His plan was to be an environmentalist. When he started looking for a job in his field, there was nothing available so he dove back in, took some more classes and earned his teaching degree.
Penny graduated from Bradley University in Peoria, IL. She made the Dean's list, finished her schooling in 3 and a half years, and went into graphic design. She now runs her own business called Bluebird Creatives. She named it this because when she was a child, her family would go camping and she and her dad would always sing a song called "Bluebird on my shoulder".
Ingrid eventually met a wonderful man named LeRoy Webb and happily said "I do" on May 31st of 1997. He was a cheerful, kind man with a great sense of humor. They celebrated in style by taking 15 family members on their honeymoon to Branson, Missouri. LeRoy has 2 sons named Wayne and John. Ingrid helped to raise Wayne who was a freshman in high school when they got married. John was already off on his own at that time.
Also in 1997, Ingrid went back to the South Beloit High School and worked in a self-contained classroom for behavioral disorders and emotionally disturbed children. She remembers the first few years dealing with some major behavioral issues. These were children that came from homes of abuse, drugs and neglect. She says the first priority was dealing with the emotional aspects, as opposed to their school studies. In 2003, Ingrid, a teacher and another para-educator started a program at the school called Behavior and Emotional Disorder Class. They felt called to do this because there were so many kids at that time that needed that kind of special help. Previous to this class, students were being shipped off to different schools and this was a way to combine them in one classroom. Kids in the program are able to earn their way out into "regular" classrooms, where the aids will accompany them to make sure they are settling in well. They encourage them to control their anger and emotions and find peace. There are kids that come in that have been through grief and don't know how to deal with it, Other kids have been through molestation and traumatic events. This year, 3 of the kids that have been in the class for years, have been able to attend regular classes and Ingrid is so proud of them because they are scoring the highest in their math classes!
Ingrid has always tried to think outside of the box and get creative so she can best help her students. A great example is of one boy who has a sensory issue with the texture of the paper, so they got creative and allowed him to use photography paper for his studies. He was able to do his work without any issues from that point on. Ingrid loves her job and her students and says that each of them is incredibly special.
She has been at the school for 23 years now and she also
still works with Goldie Floberg Center where she continues to lovingly help clients in their homes. She has been there for a total of 22 years. Ingrid is still just as passionate about making a difference in her clients and students lives as when she began her journey. She is a wonderful example of strength, love, and courage and deserves a huge shout out for walking with incredible purpose!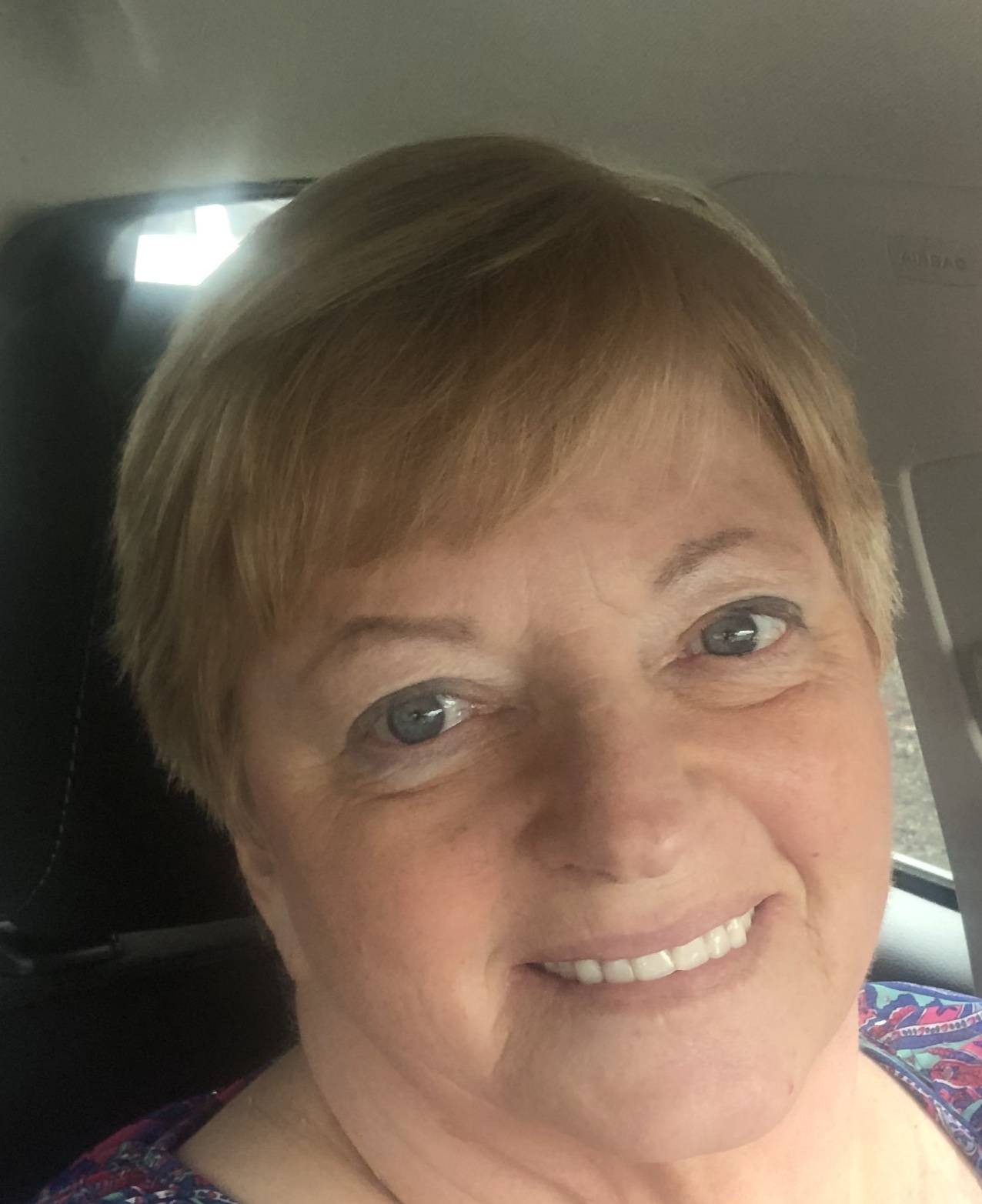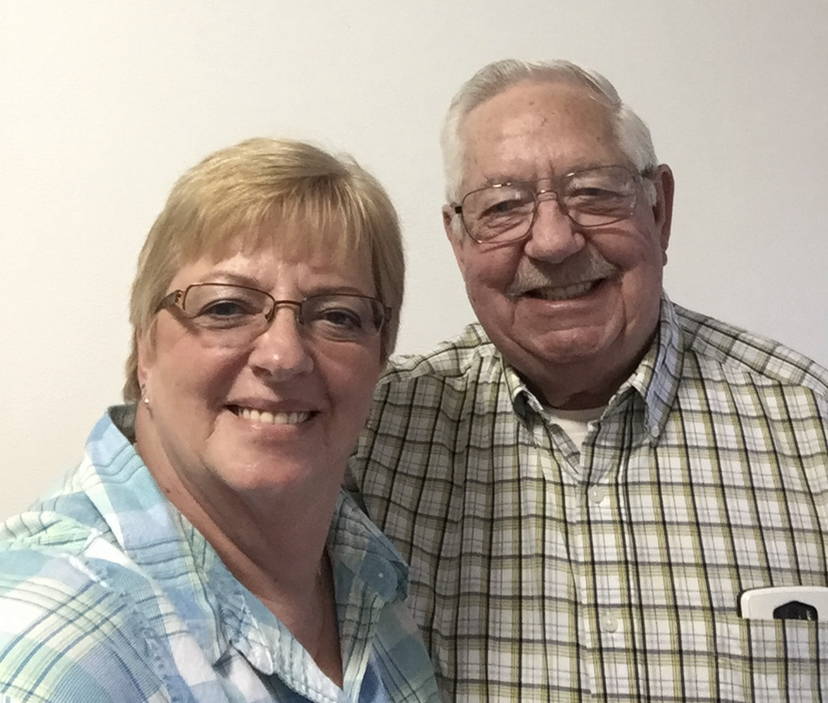 Ingrid and LeRoy
Sadly, LeRoy recently passed away in June of 2019 and is greatly missed by many.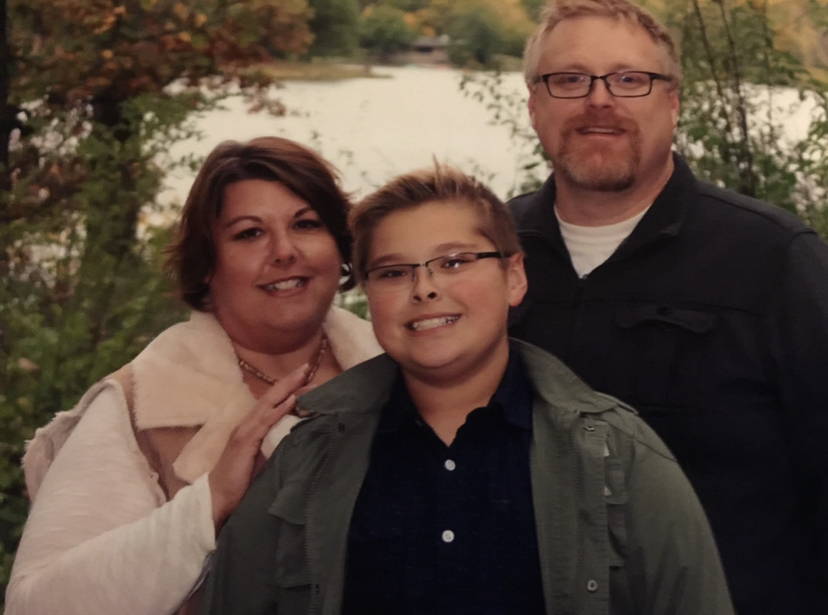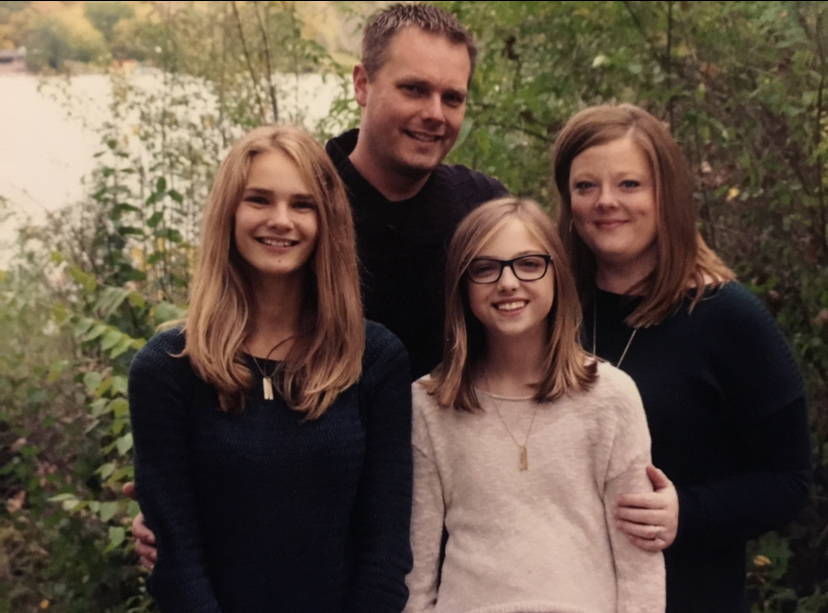 Ingrid's children Micheal (left) and Penny (right) with their families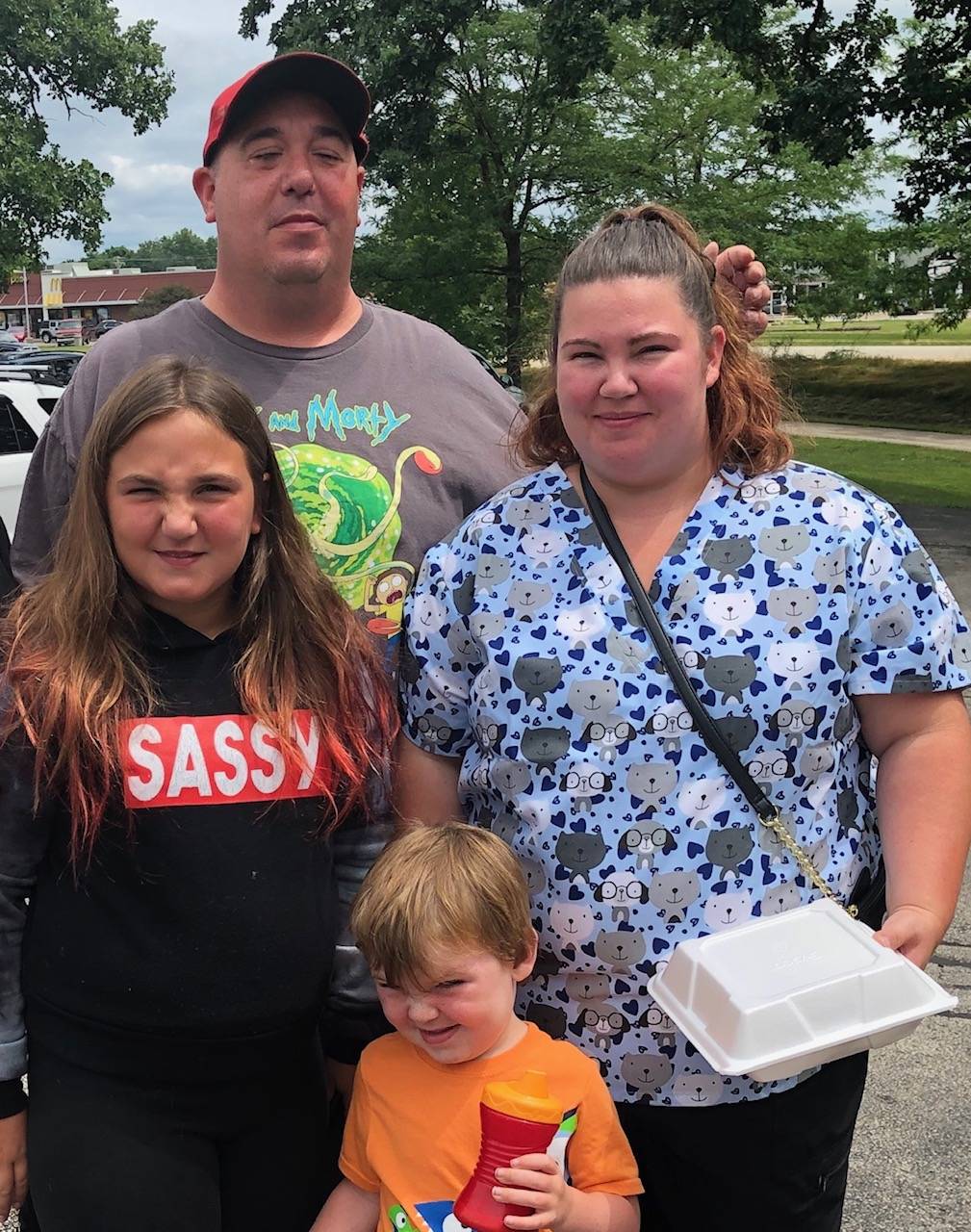 Ingrid's Stepson, Wayne, and his family