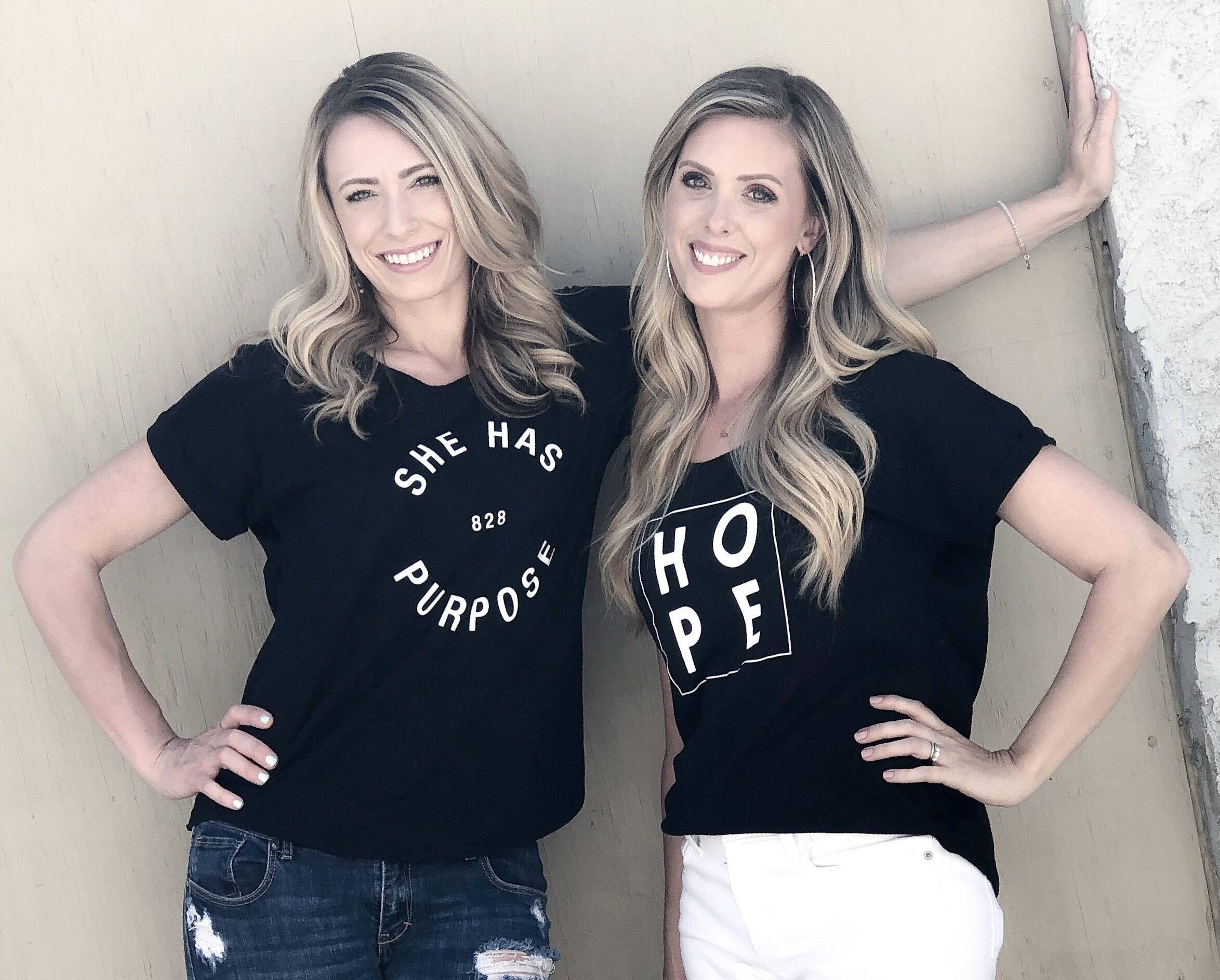 Welcome to The Lulu Shop- we are thrilled that you are here!
Allow us to introduce ourselves...
We are two mamas from the midwest with 5 kiddos between the two of us- basically just livin' on a prayer!
We are extremely passionate about creating a wave of inspiration for women all over.
This may seem like a sweet little tee-shirt shop, but it is so much more! This is about women putting on strength, joy, and truth, every time they get ready for the day.
You may be wondering why we chose the name "Lulu"!
Well... because it means extraordinary! We know that this world is full of extraordinary women who just haven't discovered their inner super woman yet. To be extraordinary is exactly what God envisioned for our life. He desires for us to walk with passion and purpose, to overcome our setbacks, and to soar to new heights!
He craves for us to just trust Him. To get out of our heads, drink a cup of coffee (with way too much cream-if you're us) and take on your day- knowing that He has your back and YOU GOT THIS!
We can tell you first hand that life is gonna throw some hard curveballs. But, you know what? There is beauty in it ALL if we just trust and abide.
Beauty from ashes girl!
The Lulu Shop is all about walking in your purpose and wearing a reminder of God's awesome plan for your life. It's about being EXTRAORDINARY.
Every time you put on one of our shirts, we want you to imagine putting on the armor of God and to be reminded that you are so blessed and so loved!
We put a lot of love and intention into our shirts, and we hope you absolutely love them!
Not to mention they are the comfiest, softest tee's around...AND they are handcrafted just for you!